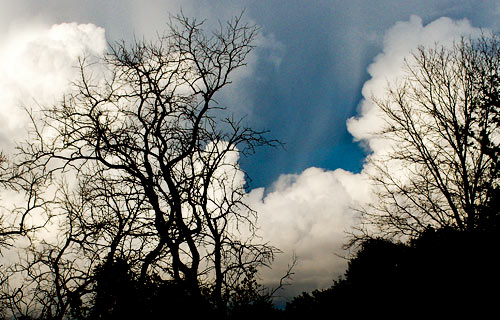 Wonder is not ignorance but like it.
Every lesson learned deepens the mystery,
every light lit reveals further infinities.
Reality stretches the imagination
and truth increases our love.
Show us, Wise Teacher!
Tell us!
Photo of bare summer trees silhouetted against thunderheads
by Danny N. Schweers, image and prayer copyright 2010.