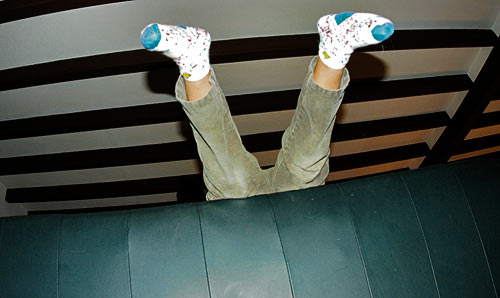 Face down, feet up, those around us laugh.
It is funny, our careful lives up-ended,
and terrifying, so little we can do.
All mighty, all powerful, all loving God,
make of this something good,
a story worth telling years from now.
Photo from a neighbor's party years ago with no story, yet,
by Danny N. Schweers, image copyright 2003, prayer 2010.