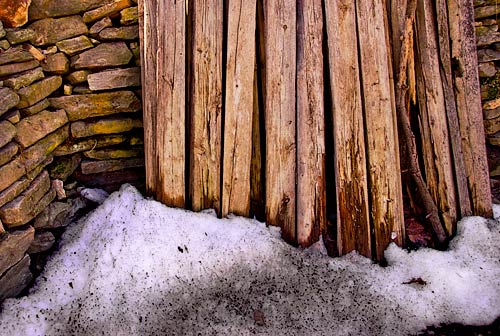 We welcome spring
but the receding snow
reveals recriminating reminders
of unfinished tasks
and unrealized ambitions.
Inspire us to do what we start
and the wisdom to start what we can do.
Photo of split rails waiting to be put in place,
by Danny N. Schweers, image and prayer copyright 2010.