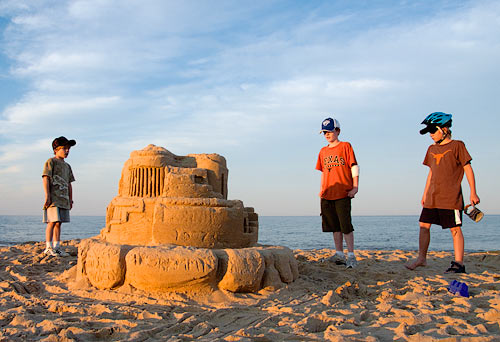 Your eye has been on us
since the beginning of time
and carries us beyond time's ending.
Give us courage to be bold,
to create what seems to slip away,
to create with love.
Photo of young boys admiring someone's miniature Mesopotamian ruins at Rehoboth Beach, Delaware, by Danny N. Schweers. Photo copyright 2007; prayer, 2010.