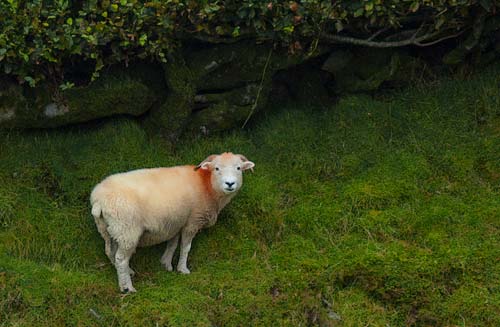 Are we not sheep who belong with the herd?
But when we find ourselves alone
where the wild things are
who shall look over us?
The creator of every tooth and claw shall restore us,
You, our shepherd, who no one has tamed.
Sheep gone astray in Cornwall, England.
Photo copyright 2004; prayer, 2009 by Danny N. Schweers.