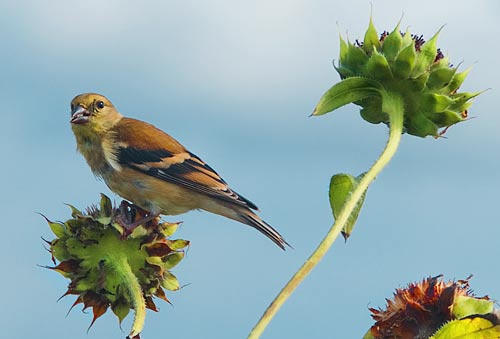 When they found themselves here,
what did others do?
Did they find someone to point the way,
or move on trusting only in prayer?
Some, I believe, succeeded,
and may have something to teach us,
that this unlikely place is
where we will find ourselves
close to you, our lord and maker.
Bird and sunflowers at Fox Point State Park, Delaware.
Photo and prayer copyright 2009 by Danny N. Schweers.