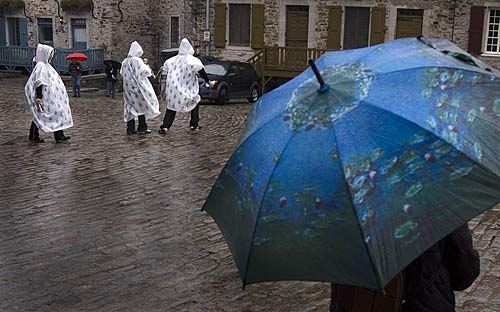 Water races down the heights
and on its way carves a valley.
Our lives are like that river
or like one drop with many companions
or like proud mountains, humbled by rain.
How do you see us, good Lord,
that you should love us?
Photo of cruise-ship tourists in old Quebec City, Canada, in rain slickers and holding umbrellas.
Photo 2005, prayer 2009, copyright by Danny N. Schweers.