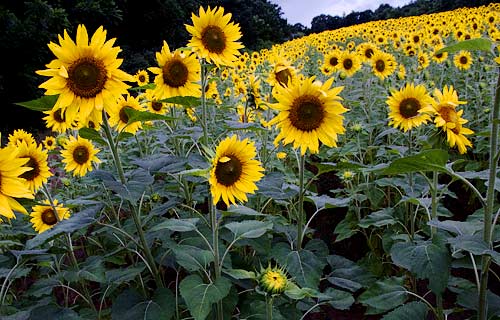 Thank God we sometimes see ourselves
each one perfect and the whole one.
May we live with open hearts, however wounded.
Give us an eagerness to discover new friends,
and a genuine curiosity
about those you commanded us to love,
our many enemies.
Sunflowers near Augustine Beach, Delaware.
Copyright 2009 by Danny N. Schweers.