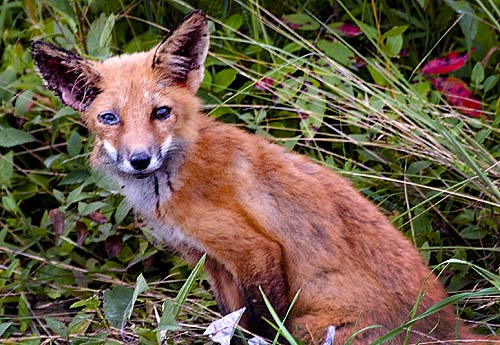 Our enemies pursue us and so does God.
We, the ignorant, often cannot
tell the difference.
Both will teach us to recognize our faces,
we who long for the
fair and good.
Photo of a very hungry young fox with a gnawed ear and wounded eye at Bombay Hook National Wildlife Refuge. I had two slices of pizza in the truck but the signs said, "Don't feed the fox." Copyright 2009 by Danny N. Schweers.