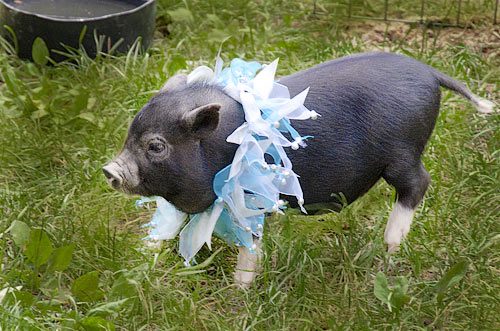 Hooray for pigs and chickens,
for all that's hoofed and clawed!
Hooray for horses, cats and dogs,
for those who entertain!
All are in our humble care,
and we, in turn, in yours;
yet you don't call us food or pets,
you call us dearest friends.
Photo of a Vietnamese pig at Marini's Produce, north of Wilmington, Delaware.
Copyright 2009 by Danny N. Schweers.