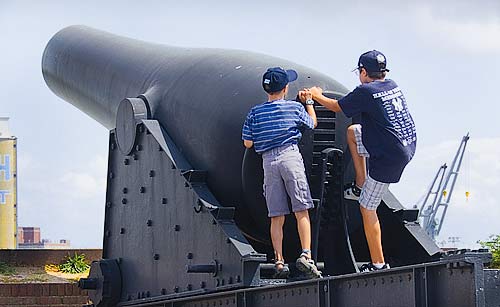 Pride and false humility, fear nothing!
Perfection and contempt, be at ease.
Pretense and folly, forget your precious problems.
We know the odds against change, but also our maker's love.
Joy is in the fortress.
Happy are the toppled walls.
Boys playing with a cannon at Fort McHenry in Baltimore, Maryland. Photo copyright 2008; prayer, 2009 by Danny N. Schweers.