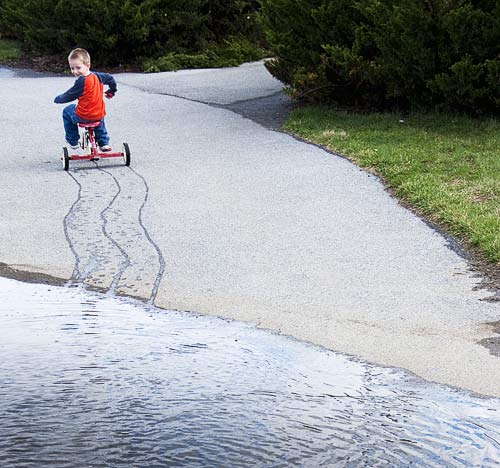 People are saying Yogi Berra was right:
"The future ain't what it used to be."
We know better,
even if what we know is not how we live.
The decade ahead, this coming month, this day,
are unwritten, new, and want to be explored.
Preserve, Good Lord, our sense of wonder.
Young boy making tracks at Fox Point State Park, Delaware. His delighted father is watching. Copyright 2009 Danny N. Schweers