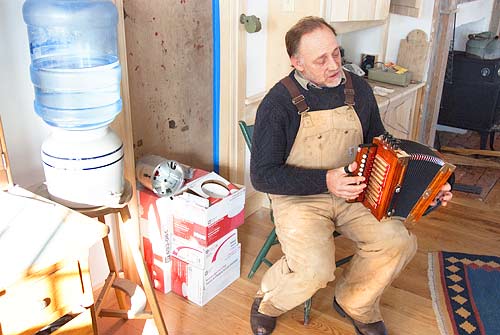 We are not constant nor pretend to be.
We can be thankful and full of praise;
or begging for mercy and swift release.
We are at times comforted, estranged, or indifferent.
We forget all about You and then remember,
yet Your love for us is constant, enduring, and sweet.
In whose eyes, in whose voice, will we find it today?
Photo of some early morning zydeco on a New Orleans squeezebox in a friend's kitchen. Copyright 2009 Danny N. Schweers