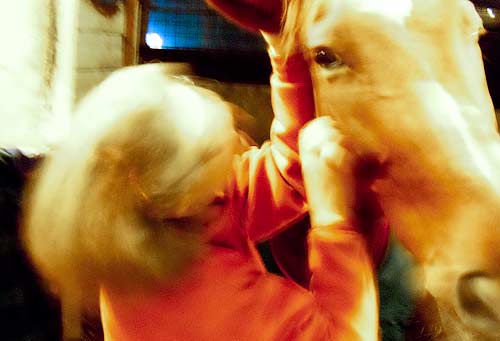 Jill runs into the barn, looking for a missing horse.
All the other horses, safe in their stalls,
poke out their heads, hoping for food.
They know Jill's voice, even her footsteps,
just as we know your voice, Gentle Keeper.
Is that a cookie hidden in your pocket?
Some special treat? Is it for us?
The horse stables at Bellevue State Park, Delaware.
Sundancer loves to be groomed.
Copyright 2009 Danny N. Schweers