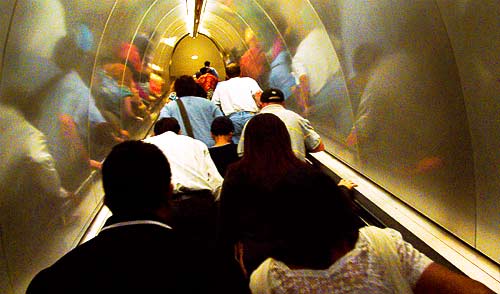 We know this, that all things work together for good
for those who love you, according to your purpose.
Even though we do not know how to pray as we ought,
we are confident, for you send the Spirit.
Nothing, not even our comical ignorance, can come between us.
Are we not children of your promise?
Photo of a rising escalator at Penn Station in New York City. When we rise, it is not by our own power. Text inspired by the Bible, Romans 8:26 - 9:8. Copyright 2008 Danny N. Schweers