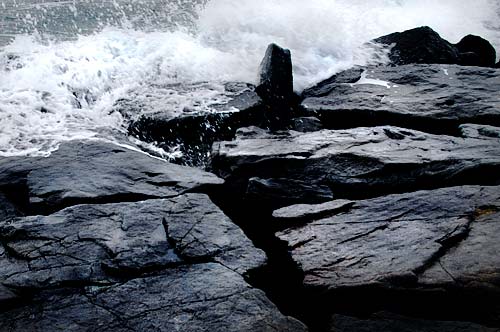 Water is refreshing, cleansing and life-giving.
Water is dangerous, powerful and life-threatening.
The waters of baptism unite us with Christ's church
and call us to ministry.
In baptism we are chosen by God for loving service in the world.
We put up walls and the water laughs.
Photo copyright 2007 Danny N. Schweers
of a sea wall on the Atlantic coast.