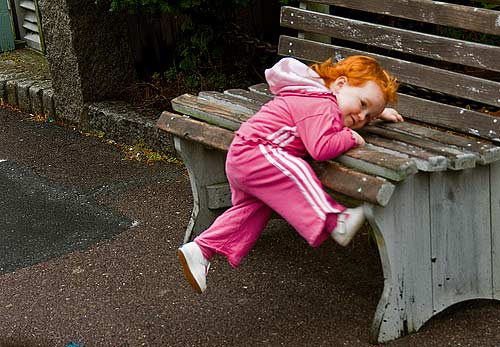 Mighty God, by your power Christ was raised from death
to rule this world with love.
We confess that we fall into doubt and fear
and fail to trust your promise of new life in Christ.
Forgive our dread of dying and
bolster our belief in the resurrection
so that we may live our lives in joy
and with hope for everlasting life in your kingdom.
Photo of a 2-year-old child vainly, repeatedly, but joyfully trying to climb higher. God give us this kind of happy patience when we try too soon.