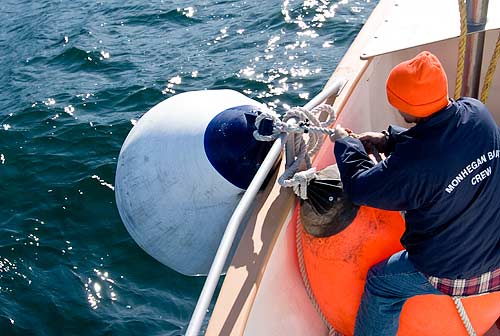 Peace is not the product of terror or fear.
Peace is not the silence of cemeteries.
Peace is not the silent revolt of violent repression.
Peace is the generous, tranquil contribution of all to the good of all.
Peace is vitality. Peace is generosity.
It is right and it is duty.
Text from Óscar Romero, martyred archbishop of San Salvador. Photo of a seaman lowering a bumper over the side prior to reaching shore. Each of us is part of a crew, soon to reach a further shore.