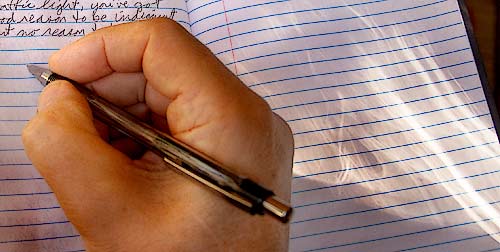 Here in this place new light is streaming,
now is the darkness vanished away;
see in this space our fears and our dreamings,
brought here to you in the light of this day.
Not in the dark of buildings confining,
not in some heaven, light years away;
here in this place the new light is shining,
now is the kingdom, and now is the day.
Text from hymn "Gather Us In" by Marty Haugen.