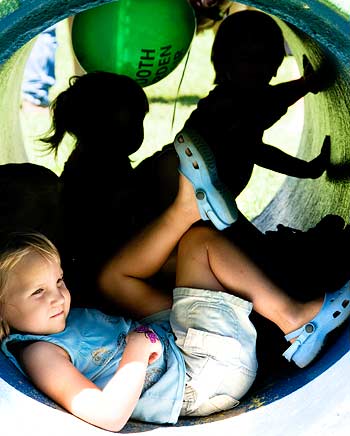 Lord, we thank you for our circle of friends. In their company we feel safe, secure and content. We can rest and reflect. Give us grace, when the time is right, to venture beyond our safety and security to discover the blessings waiting for us outside our comfortable boundaries.
Children at the 100th Arden Fair.
Photo copyright 2007 Danny N. Schweers.