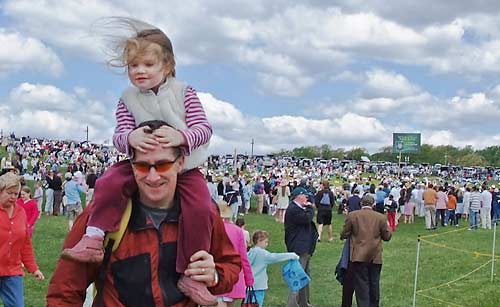 Let us seek God, to know the ways of truth and salvation.
Let us learn to love God better, with heart, soul and mind.
And may we learn to love your neighbors as ourselves,
Or better yet, as God loves us.
When God carries us, like a father carries his daughter, our faith isn't tested. But when our neighbor wants us to carry them...
Photo copyright 2007 Danny N. Schweers.