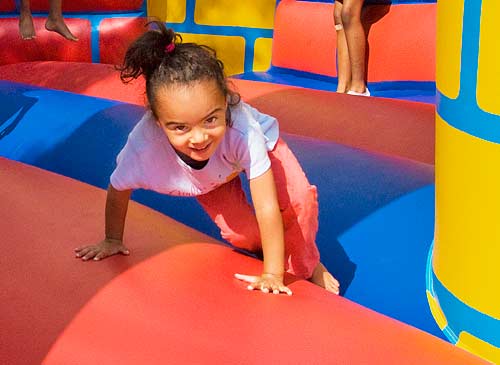 Feeling strong and strongly feeling.
Being glad and glad of being.
Care for need and needing caring.
Sharing self and selfless sharing.
Full of spirit, spirit filling.
Will is warm and warmly willing.
Giving joy, enjoy the giving.
Life is love and love is living.
A young girl's first experience with a Moon Bounce. For her, it was a proud accomplishment. Text from "Bedside Prayers" by Joseph Byron.
Photo copyright 2007 Danny N. Schweers.