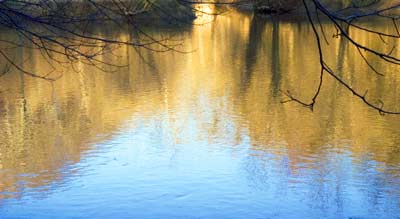 By God's Spirit we were baptized into one body
and chosen by God for loving service to the world.
Let us sing praises to God for making us partners in mission.
Let us worship God in wonder and joy!
Photo of Brandywine Creek State Park, Delaware.
Copyright 2007 by Danny N. Schweers.