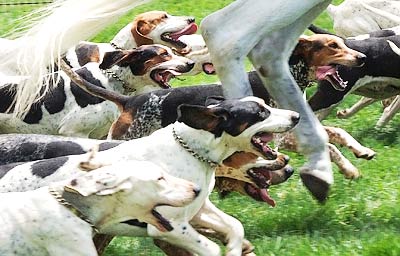 Those who trust in the Lord for help
will find their strength renewed.
They will rise on wings like eagles!
They will run and not become weary;
They will walk and not grow weak!
Thanks be to God!
The Lord's name be praised!
Photo of the Parade of the Hounds at Winterthur's Point-to-Point festivities near Wilmington, Delaware. Prayer based on Isaiah 40:31. Copyright 2007 by Danny N. Schweers.