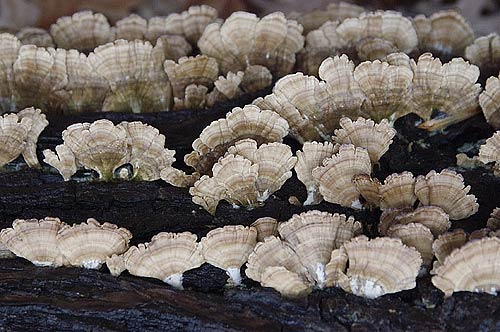 In the beginning, before time, before people,
before the world began, God was.
Here and now among us, beside us, enlisting the people
of earth for the purposes of heaven, God is.
In the future, when we have turned to dust and all
we know has found fulfillment, God will be.
Not denying the world, but delighting in it,
not condemning the world, but redeeming it,
through Jesus Christ, by the power of the Holy Spirit,
God was, God is, God will be.
Thriving fungus on a dead tree, taken New Year's Day.
Photo copyright 2005 by Danny N. Schweers.
Text from A Wee Worship Book (Chicago: GIA Publications, 1999) copyright Wild Goose Resource Group, Iona Community, Scotland.